The 2019 Kia Optima Offers Superior Safety
Kia Optima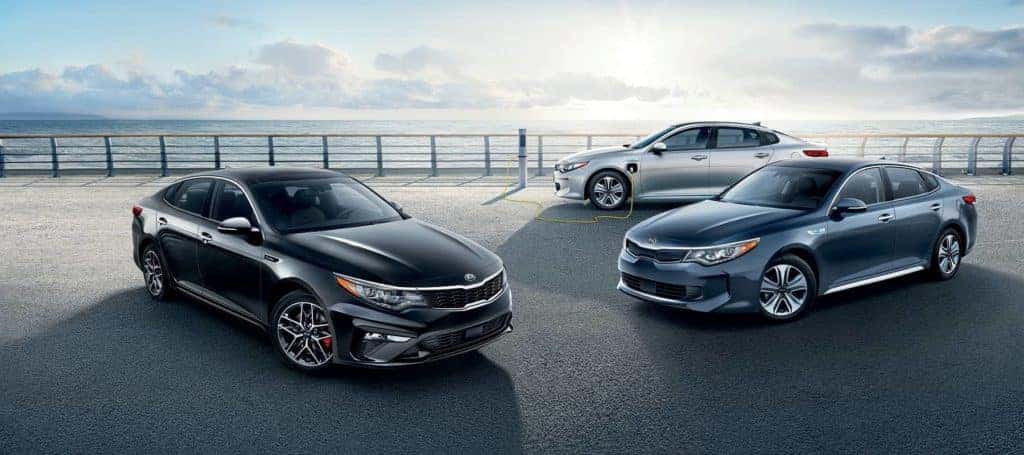 The 2019 Optima Is A Very Safe Car
When you look at the 2019 Kia Optima, safety features are probably one of the first things that you?ll notice. The 2019 Optima is an incredibly safe vehicle, thanks to a variety of factors including its innovative safety technology, tires, lighting and durable construction. You can experience the ultra-safe Kia Optima at a Lake City, FL car dealership like Rountree Moore Kia, which offers a great selection of new Kia?s, used cars and Certified Pre-Owned Kia vehicles. At this Kia dealer, you will definitely see why many drivers in Lake City, FL choose the 2019 Kia Optima when they want to drive a safe car. The lighting on the 2019 Optima is one reason why it is so safe to drive on the road.
The 2019 Kia Optima Includes Excellent Lighting
One of the reasons for the high level of overall safety that the 2019 Optima possesses is because of its fantastic lighting. This lighting provides excellent visibility for anyone who drives the 2019 Kia Optima. The standard daytime running lights provide Alachua, FL drivers and others a high level of visibility when they are driving down the road during the day. The LED rear combination lamps allow you to enjoy great rear visibility in addition to great front visibility.
The 2019 Kia Optima Uses High-Quality Tires And Wheels For Greater Safety
The tires and wheels on the 2019 Optima also contribute to its excellent safety in general. The standard 16-inch wheels give you plenty of traction and stability on the road. This allows you to drive safely even in bad weather or poor road conditions. The standard tires also add to this stability so your car will not slip or slide, even when driving on slick, rainy roads. The 2019 Kia Optima also includes many fantastic safety features so Gainesville, FL drivers know they are driving an extremely safe vehicle.
The 2019 Kia Optima Offers Great Safety Features
The safety features on the 2019 Optima are also top-of-the-line. Some of these include Emergency Braking Assist and Stability Control. With these, you can brake more easily and maintain your vehicle?s stability all the time.
You can also use its standard Traction Control and 4-wheel ABS features to keep your vehicle firmly grounded and make it even easier to brake, even if you have to do it quickly. Lane Departure Warning lets you know if you are about to leave your lane and Active Lane Control helps you stay in your lane. The safety technology on the 2019 Kia Optima is another reason why it is such a safe car for Lake City, FL drivers to drive on the road.
The 2019 Kia Optima Utilizes Impressive Safety Technology
The 2019 Kia Optima easily incorporates its great safety technology into its overall safety. Some of the safety technology included is standard driver, front passenger, side, and rear airbags. These help protect you and your passengers in the event of a crash.
Another part of its safety technology is a standard backup camera which lets you see behind your vehicle so you can back up safely. A standard Blind Spot Warning System is another component of its safety technology and this lets you avoid getting hit by another vehicle from your blind spot. You can use its standard Forward Collision Warning feature to watch out for frontal crashes. This system can even help you brake to avoid colliding with another vehicle. The 2019 Kia Optima provides fantastic overall safety to drivers in Lake City, FL and elsewhere in part thanks to this excellent safety technology.