Experience The Brilliant 2019 Kia Soul Configurations At Your Local Kia Dealer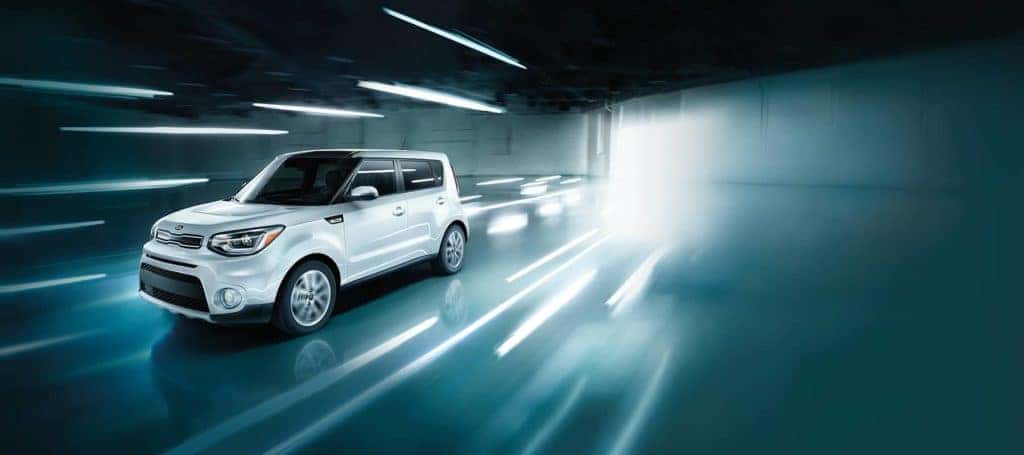 The Well-Rounded 2019 Kia Soul Comes In Many Shapes And Sizes
The new 2019 Kia Soul is turning heads every step of the way, and it's doing so at nearly unmatchable rates due to its budget-friendly price and impressive features. The vehicle is available in several different trim levels, each offering different quantities of amenities, technologies and performance that cater to different driver's preferences.
The 2019 Soul comes in with a fantastic starting MSRP of just $16,490, and it offers a wide array of standard features that are sure to impress. On select trims, such as the Soul+ and Soul!, you'll get a myriad of additional features and engine options that help enhance your driving experience. To witness it first hand, stop by Rountree Moore Kia to take a test drive today!
There Is Nothing Compact About This Interior
Sure, the 2019 Kia Soul is one of the most innovative compact cars on the market, but from the moment you step foot inside its cabin, you start to wonder where it got the name. Featuring a spacious interior with ample leg room in both the front and rear seats, as well as impressive cargo space mixed with tons of storage options, this is one vehicle that truly is more than meets the eye.
The 2019 Soul seats up to 5 passengers comfortably, and it does so with supportive seats throughout. The most impressive aspect to the spacing is the amount of cargo room, which measures out to 24.2 cubic feet behind the rear seats. For those who need a bit more to pack the car, the rear seats can fold down, opening up more than 61 cubic feet of space. This cargo room is some of the highest offered – not just for Kia vehicles, but for any vehicle in its class.
The 2019 Soul Blends Power And Performance
By now you surely are not judging a book by its cover, but if you're not yet convinced, the 2019 Kia Soul packs one powerful punch. The base trim 2019 Soul offers a 130-horsepower 1.6L 4-cylinder engine and front-wheel drive capabilities. Other trims available, such as the Soul+, bring a more powerful 161-horsepower 2.0L 4-cylinder engine for drivers looking for a bit more kick to their daily driver.
Safety And Security At All Costs
At the end of the day, keeping drivers and their families safe at all times remains at the forefront of priorities for the 2019 Kia Soul. For that reason, the vehicle placed significant emphasis on offering standout safety features and technologies to do just that.
These efforts did not go unnoticed. The National Highway Traffic Safety Administration awarded the 2019 Kia Soul a 5-star overall safety rating, which cements the Kia Soul as one of the safest in the market.
Rountree Moore Kia Is Your Trusted Kia Dealership
When it comes to offering drivers the most enhanced customer service and best shopping experience possible, look no further than Rountree Moore Kia. The friendly staff in the sales department and knowledgeable certified technicians are ready and willing to answer all questions you might have. Need auto financing? Contact our Kia finance department. Our staff is dedicated to making sure you are taken care of from your first visit to every time afterward. Don't take our word for it, get a first-hand look at the 2019 Kia Soul for sale at Rountree Moore Kia today!